The first guest blogger we have this week is Mesha. She emailed in for our blog challenge and told us what she is thankful this season. What a treat. I hope you enjoy her story and don't forget to participate in our guest blogger challenge. Each guest writer who wins that week gets a $100 gift certificate! Don't miss out on your entry and don't forget to vote for your favorite entry! In the mean time, let me turn the time and spotlight over to Mesha.
So this year in starting up a new business making soap I learned a ton about being thankful.
First off without the encouragement and crazy idea of my dear friend and business partner the whole thing would have never gotton off the ground as I would have never had the courage to make such a leap all on my own. Even better is how her and I have learned to work together and become close as sisters. The camaraderie I share with her is something I truly treasure.
Now one would thing a new sister friend would be plenty to be thankful of but I have watched each and everyone one of my family members step up and show their support for me in this new endeavor.
Poor Dear hubby spends weekends alone while I go off to work at my new hobby, eating nasty man concocted food and wearing dirty socks because I was to occupied with making soap to do laundry. He has also tried every bar including the flowery ones and swore it was the best he ever sniffed- even the pine one I can't give away it smells so much like old mop water.
Then the kids have also been such troopers eating said man food. They have really got into Mom's new hobby too.
Danni has taken on the tittle of professional soap cutter. The girl never has time for anything in her whirl of social activity but tell her you got a loaf to cut and she can't wait to get out the choppy thing as she calls it. The wavy one is her favorite- go figure-lol.
Nicky-well I can't say enough about her commitment to making this work. She is full of ideas and pointers to help us ell better. Most of all though when the deadline crunched near preparing for our first sale she was right there with me up all night working her but off making artsy signs for me. Even more she was there with me working the sale the next day from dawn to dusk hauling big tubs of equipment and soap around, stringing tarps into a tent and saving us from sudden rainstorms.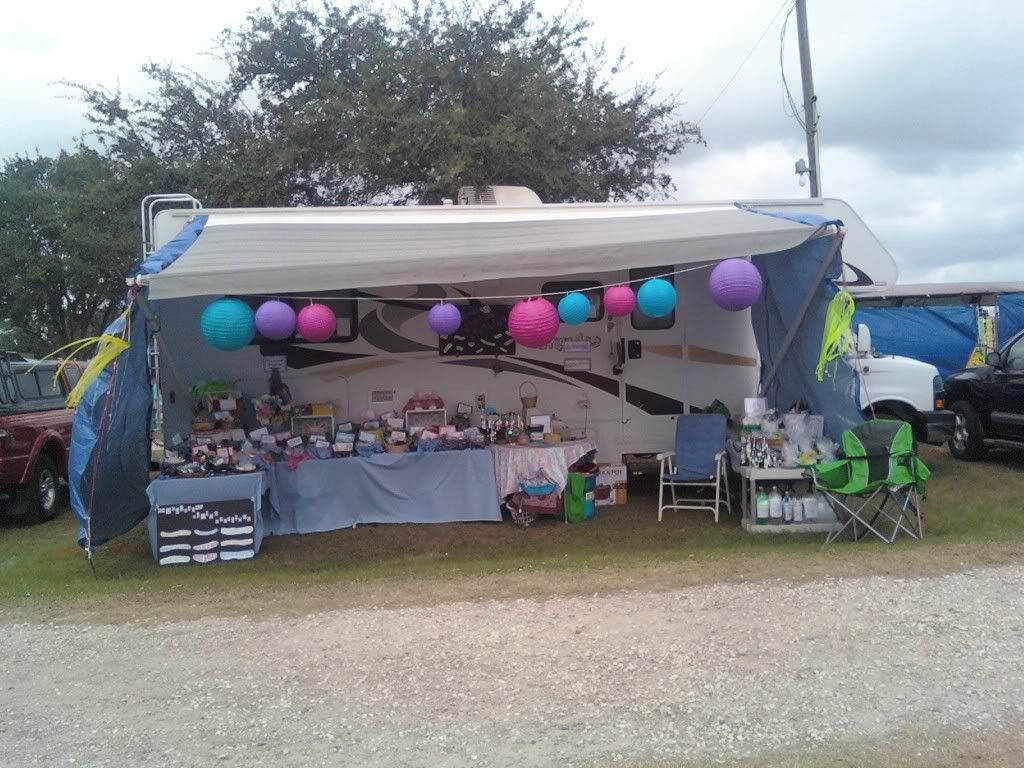 She did it all with a smile on her face too and kept my spirits up with her words of encouragement- now I thought that was my job! She really impresses me with her work ethic.
Then there is Mom who sells her bars of soap I give her to her neighbors for me. She also is there for me with her RV willing to go to any sales event I can come up with it just so that we can spend time together. She was so cute going around with a jar of my lotion drumming up sales by getting everyone to sample it. I really treasure this new way we have found of spending time together.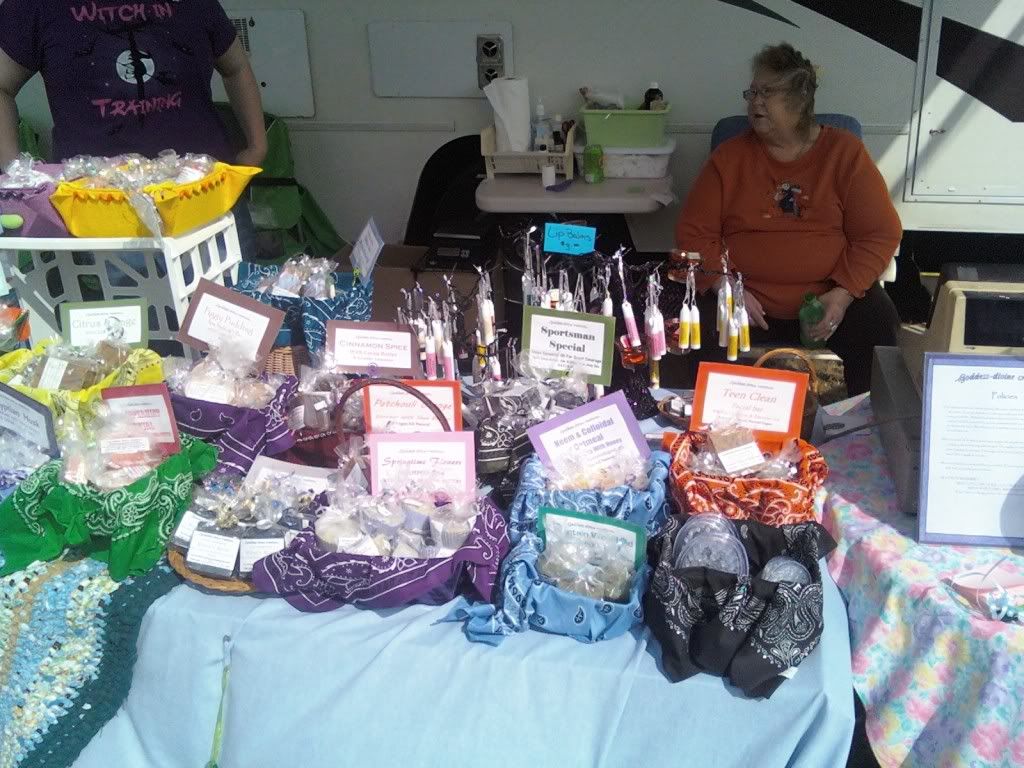 Yup! Soap making has helped me be more thankful for my family 🙂
Mesha
Thankful Guest Blogger ~ Mesha

,